The Akira Taira Olympics were over, too, and Tokyo Olympics tournament strongly approached in 2020. Preparations for 2020 are pushed forward nationwide in here Hiroshima while upsurge accelerates.
Nothing "host town." Country registers local public entity pushing forward local activation through transaction with Tokyo Olympics Paralympics participating nation with "host town". !which one prefecture, 22 municipalities receive registration as host town of Mexico in Hiroshima, but, in fact, is the most for enrollment in 1 metropolis and districts of the whole country (Headquarters for Promotion of at February 28, 2018 Cabinet Secretariat Tokyo Olympics tournament, Tokyo Paralympics tournament secretariat publication)
For 2020, we will also accept prior camping of Mexican team on unprecedented scale with all 26 competitions from now on in the whole country in prefecture 10 municipalities. We make various transaction opportunities with children and local so that it stream down various charm of the prefecture let alone fixing exercise environment, and it is in each host town at perfect opportunity to heap up prefecture sports during period of prior camping and do "hospitality" with every effort. It is!without passing over at this opportunity when it is valuable in team of 13 competitions coming over by this September
Competition, camp place of prior camp in Mexico, schedule (2018 plan) - Hiroshima website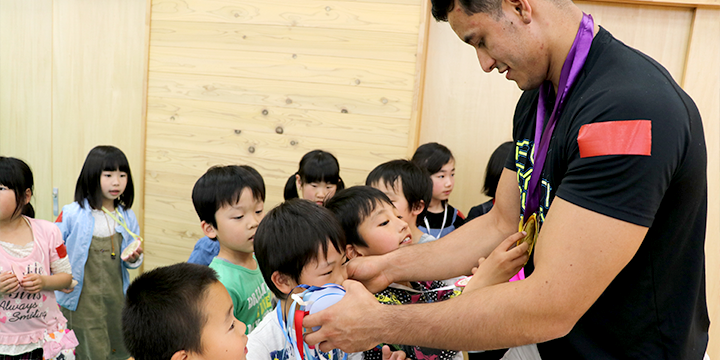 Players of judo start exercise on this month 1 promptly in Hatsukaichi-shi, and transaction event with children and local everybody is held, too. It is!in fun in various events that exercise of all competitions is released all during camp in each municipality in principle, and can participate in including exhibition exercise with local top team and cultural exchange event with citizen, townsmans being held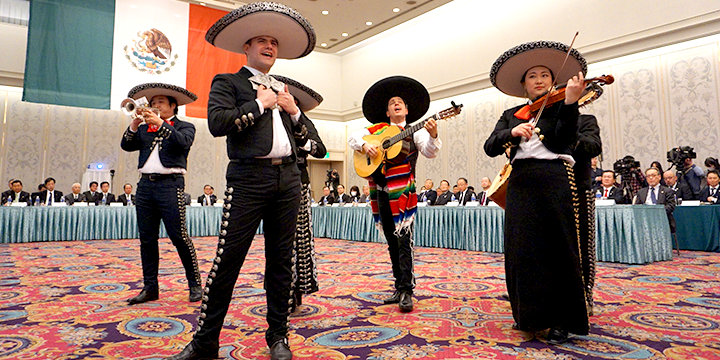 Furthermore, cultural exchange group comes over from guanafato state concluding friendship tie-up for 1-9 days in May, too. As you plan offer or music stage of Mexican food at prefecture various places including flower Festival, please go to visit!
Detailed information
List of host towns - Prime Minister's office website (external site)

Related information
It is - Hiroshima website about recruitment of interpreter volunteers concerned with prior camp of Mexican team
Competition, camp place of prior camp in Mexico, schedule (2018 plan) - Hiroshima website
Movie "re-member me" and Hiroshima are tie-up! - Public Relations Section "topics of this week"
For Tokyo Olympics, prior camp support in Mexico, is establishment!in Hiroshima every prefecture organization - Public Relations Section "topics of this week"